Are you a company owner seeking for an investor for your startup or small business? If you're wondering how to convince investors to invest in your business, try a new approach and read these 5 useful recommendations from LevelUp that will help you attract an investor or a venture capitalist, and make your firm a more enticing investment.
Many entrepreneurs who want to expand their businesses believe that attracting investors is a critical step. However, entrepreneurs should not wait until they have an investor before ensuring that every aspect of their business is properly managed and organized, as investing opportunities can arise at any time.
Because investment opportunities might always arise unexpectedly, investors can be a powerful tool for a company's growth and survival. If you want to attract investors to your company, here are 5 solid tips to help you run your business to attract investors.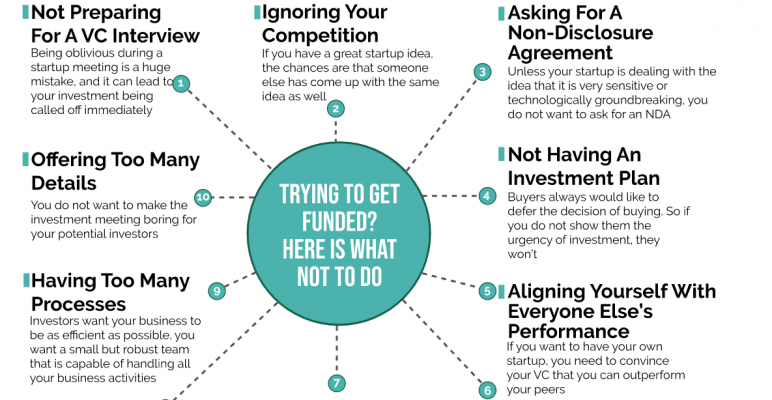 Tips for attracting an investor or venture capitalist to your company or startup
1. Keep your personal and business finances separate
Keeping personal and business funds in the same wallet can lead to confusion and poor accountability.
Keeping business funds separate from personal funds will make gauging profitability easier, as well as help business owners keep track of their expenses, and influence investors' willingness to invest.
Having a business bank account allows you to keep track of your finances and bookkeeping, which will help you legitimize your company and attract potential investors.
2. Keep your financial records up to date
It's critical to keep track of your financial statements on a regular basis; this will allow you to keep track of all transactions and make the best financial decisions when necessary, as well as serve as a springboard for future success.
An up-to-date book of accounts reveals where the business has been and where it appears to be headed, allowing you to see if it is on track to meet its goals.
A company with a well-documented and healthy book of accounts attracts investors because it demonstrates the company's profitability and proper management.
3. Lower your costs
An investor may find a business endeavor more appealing if it demonstrates excellent financial management.
Expense reduction aids in the elimination of needless costs and the maximization of cash flow in the firm.
Investors are generally drawn to ventures that can effectively handle their funds.
4. Reinvest the profit
When a company begins to grow, the owners are expected to reinvest the profits made during that time.
Profits are re-invested to assist expand operations, strengthen the company, and maintain its long-term viability.
Reinvesting corporate profits offers investors confidence in the company's long-term viability and appropriate management.
5. Register your company and obtain all required licenses and permits
Obtaining the required licenses and permits for one's business demonstrates that the firm is operating legally.
Because investing in an unregistered business is risky, no investor will want to do so.
Some of the questions that will almost certainly be explored when or while you are seeking an investor for your startup or company plan include:
What do investors look for in a business?
According to Freshbooks.com, while determining whether to put their money or their company's money into another business, investors or venture capitalists consider several factors.
Is it a unique idea or product? (Are the features distinctive if they aren't? If not, what makes you think this will sell?)
Is there a business plan (including market analysis, and product execution)
Leadership team (does senior management have the necessary education and experience to meet the goal?)
Financial information, such as:

Profit (to date)
Expenses (how much money is spent)
Financial projections
Metrics of success
When the time comes, investors will want to know how they may get their money out of the business.
What does an investor expect in exchange for their money?
Any investor, in general, would like to see a projected return on their investment. Investors expect a positive return on investment.
Investors want to put their money into expanding businesses in order to generate money.
What Is a Reasonable Investment Percentage?
Investors might be compensated in a fashion that is mutually agreed upon by the business owner and the investor. They can be paid back on a set schedule, according to their percentage of ownership, or at a preferred rate of return.
You may read more about how to attract an investor or venture capitalist by clicking on the pdf link.
Conclusion
Managing and expanding a healthy business can help you create long-term value for your company and help attract investors. We hope that by following these guidelines, you will be able to attract an investor or venture capitalist to your company or startup.
If you're a business owner trying to manage and keep your company healthy to attract an investor, or if you're looking for affordable business advisory and consultancy services, LevelUp Consulting provides business advisory services that are tailored to your unique business needs.
Why not get in touch with us right now?